Xlnc Furniture Canada one of the Best Furniture Stores in Calgary Putting efforts designed to inspire and excite customers looking for amazing and economical Home Decor.
The management was looking for Effective Digital Marketing Campaign, to help them generate more online sales and footfall to their physical store.
As a small business owner, they had a lot to handle on their own every day, and focusing on marketing does not have to be one of them. This is when Team Cloud Techno Partner came in as a true partner.
Key Challenges:
The website lacked presence and functionality
Limited Marketing Budget
Stiff competition from well-established competitors
Digital Marketing Services
SEO, Social Media Management, Brand Positioning, Content Strategy
SEO, Social Media Management, Brand Positioning, Content Strategy
RESULTS within in a few Months :
+200% Traffic
40+ Sales Leads within Few Months
160+ Google Reviews
50+ Facebook Reviews
15+ Keywords On 1st Page of Google
2nd Store Opened in an Upmarket location with few years of Operation isn't that a BIG Achievement! We are proud to be part of XLNC Furniture
THE SEO AND SOCIAL MEDIA MARKETING CAMPAIGNS
The main goal was to maximize conversions and bring more customers to the brick and mortar store.
Team CTP proposed a holistic approach to enhance their overall marketing strategies. Starting with effective SEO tactics we have played a major role in supporting XLNC with amazing marketing tips and ideas.
Search Engine Optimization
Service Setup
We are proud to say we have successfully planned and initiated Comprehensive SEO to drive traffic to the website.
RESULTS:
Within Months XLNC saw 200%+ Traffic
Ranking in the Top 5 positions on Google for More than 50% of High Competition keywords
65%+ Traffic from Organic Search
Social Media Marketing
Strategy Planning
Integrated all social media platforms to increase website visits and engagement.
Came up with fruitful campaigns to trigger sales.
Ran optimized Facebook advertisements to increase likes, followers and fans
RESULTS:
Achieved 160+ Genuine Customer reviews resulting in customer trust and more sales.
A steady increase in online and offline orders month after month.
Instagram Followers increased by 100% within 3 weeks of running the campaign.
Ready to Work with a Team that Motivates You to Look Beyond the Scope of Traditional Marketing!
We are working hard to Humanize XLNC Furniture Brand
Build a persona that resonates with their targeted Audience
Together we are trying to use our compassionate practices that leave a lasting, remarkable impression on others.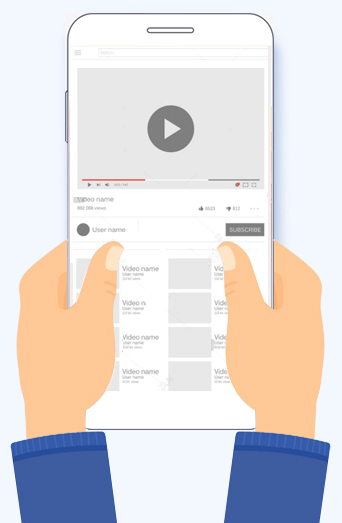 Online Marketing results
Regular Flow of High Quality Leads
Our Marketing Consultation Services
Team CTP works with very few Clients who resonate with their Purpose in Life. Once we started off with XLNC Furniture we were amazed to see the bonding develop. Our biggest uniqueness is that our end goals for any client project are not just selling a service.
Their success is our success not only for Financial reasons. BUT because we believe in building more powerful relationships and aligning our combined resources to support causes and organizations. And make a social impact.
We have always worked with them as an in-house team. Certainly making sure our strategies are effective and within budget.
In fact, the management has always thanked us for our proactive way of working.
WE WERE ALWAYS AVAILABLE TO HELP THEM EVEN BEYOND THE SCOPE OF ONLINE MARKETING SERVICES.
Results: Within a few Years XLNC Furniture Opened its 2nd Store in a Posh Location.