Team CTP has years of experience providing ecommerce web development services. All our solutions are scalable and offer irresistible customer experiences.
Ecommerce websites are a crucial part of todays on the go digital users. It certainly provides a great opportunity to buyers, and retailers both. Definitely, starting with saving time and money to boosting sales all is possible using our expert solutions.
While a basic website is an ideal digital business card, on the other hand, an e-commerce portal has a bigger business goal to achieve. Take offline operations to a secure online payment platform with us. And generate sustained online revenue by delighting your customers.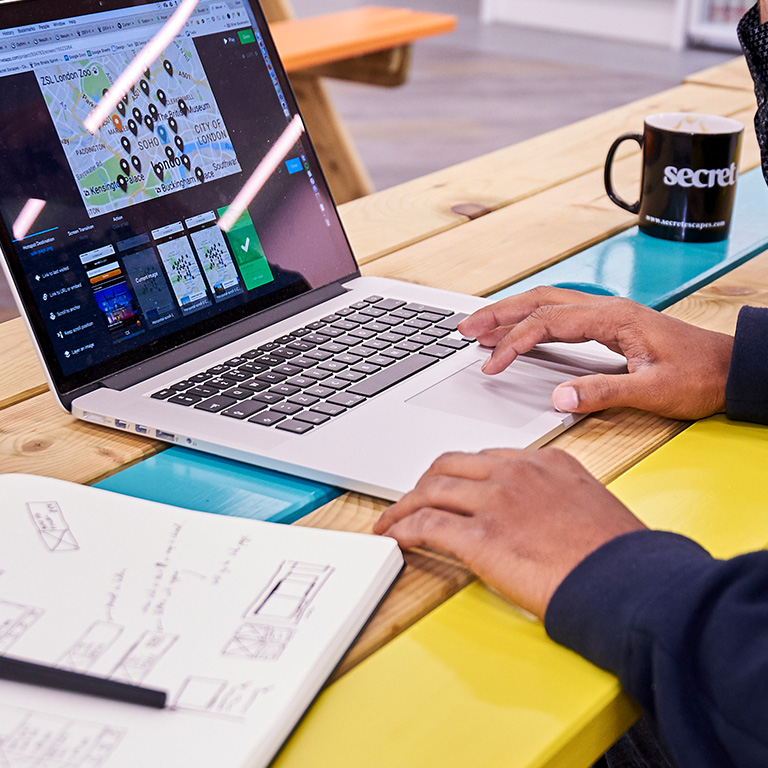 Online sales are highly dependent on how your website looks and performs. In fact, the technical and functional requirements are based on your budget and business need. Each of our eCommerce development services is very specific and tailor-made.
We have various tools to help you benefit from the eCommerce landscape. Some of the top performers for
self-hosted ecommerce solutions
including :
Magento is certainly, one of the best ecommerce website development platforms out there. Also one of the widely used open source eCommerce platform. Above all, the community edition of Magento is available for free download, for new web-stores to start with.
Additionally, Magento community offers many plugins, extensions or applications to integrate and help our clients achieve their business goals. However, the next version known as Magento commerce is a paid version for enterprise level clients.
Nevertheless, WooCommerce is another full-featured open source eCommerce platform. Developed on WordPress it has access to thousands of WordPress plugins. WooCommerce is indeed a low-cost eCommerce software, ideal for small e-retailers. We can help you grow your eCommerce business contact our expert Today!
NopCommerce is an open-source E-commerce solution based on Microsoft's ASP.NET Technology. It also has features and capabilities allowing adding new elements dynamically easy. On the positive side, it has the ability to serve both corporate and small business sites. The North Face is of the esteemed company using NopCommerce for their online commerce.
PrestaShop is an eCommerce system built on the Symfony framework with thousands of plugins and themes to choose from. Certainly, it is so popular among enterprise level eshops.
There are many hosted eCommerce solutions also called Software as a Service (SAAS) available like Shopify. Including, online shopping cart system and product catalog tools. But for serious online retailers, our custom eCommerce Solutions are certainly the best.
Ecommerce Website Development Cost: How much you should pay for your online retail store?
Generally speaking, eCommerce website development prices can range from $10,000 to $500,000, even more.
Benefits of our Ecommerce Solutions
With Apps revolution complex business processes are easily Automated, Streamlined, and Simplified.
Our Ecommerce Strategy
Ecommerce programmers at CTP have profound experience and knowledge in web development services especially eCommerce solutions. If you are looking for scalable and cost-effective solutions as per your budget. You are certainly in the right place. Talk to our ecommerce consultant today!
Our ecommerce development process involves web designers, web developers, internet marketers, and other team members. To elaborate, we have pointed out some key points from our ecommerce strategy:
1. Project Scope Analysis -
To begin with, our team spends time understanding your requirement. Then Proposes a personalized ecommerce solution covering the best features for your portal. We definitely, make sure the solution is reliable, scalable and secure.
2. Design And Development-
Once the proposal is accepted we start our ecommerce design, development, and implementation process. We certainly help merchants leverage UX site design, call to actions. Additionally quality content, graphics, and multimedia. Customer Relationship Management Tools (CRMs), Inventory management systems, and Shopping Carts are all part of this great product.
Another key point, of our ecommerce web development solutions is. That you can easily, automate the order fulfillment process, via "API" where your ecommerce places order directly on the website or web application of your service provider.
Surely, it is our priority to make your website convenient for mobile shoppers. Hence, Responsive web design is notably, a must for your webstore. In fact, Website ergonomics is an integral part of our ecommerce development services. Functional and User-Friendly elements make our work stand out as best performers.
3. Delivery-
Finally, On completion of the development, our ecommerce consultant gives you access to your ecommerce website to get your feedback. And the technical team fine-tunes the solution based on your feedback. Once everything is complete the portal is launched on your web server.
4. Online Marketing-
Now as your online store is all set. Don't you think it is important that it needs to grow and generate sales?
With this in mind, let us talk about our comprehensive internet marketing services. To explain, we start with Search Engine Marketing ( SEO) Strategy followed by content marketing.
Firstly we optimize your online store for search engines and shoppers. Secondly, our content experts create quality content. Finally, share it with your audience using social media and other authority websites. Creating many incredible opportunities to engage, delight, and convert new shoppers into your loyal advocates. Boost your website traffic and sales conversions with our creative content marketing services.
WHY CHOOSE CLOUD TECHNO PARTNER FOR ECOMMERCE WEB DEVELOPMENT ?
Experiences that drive emotion are found to be directly linked to brand loyalty. Our experts help merchants create customer experiences that are conversion boosters.
We have huge experience developing custom ecommerce stores for various industries with a focus on furniture industry retailers. Especially those selling Ashley Furniture Industries, Inc products.